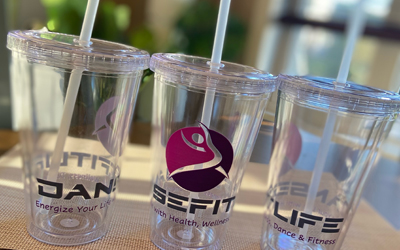 DanseFitLife Acrylic Tumbler $15 CAD (tx incl.)
No more excuses ! It's so easy to stay hydrated throughout the day with this cute and durable double-wall high quality acrylic tumbler - featuring a removable straw with stopper and twist-on spill proof lid. Keep your favorite drink cold in this 16oz cup and sip all day!
Wellness Tip:
Set a timer every hour during your day.
When it goes off, take a two minute dance break to your favourite track while sipping water.
Not only will you hydrate, but you'll also get a mini dance workout that uplifts your mood, and keeps you energized!
Stay Hydrated, Stay Fabulous!